Now (November 2007) for sale! See advert here in Autotrader
Jules owns a little convertable smart car with right hand drive, no clutch and does 60 MPG!
It used to be black as shown here with its top off(!) at Mow Cop: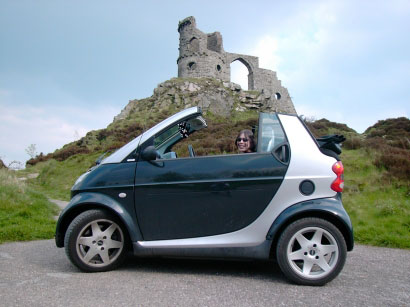 But as of late 2005 it got 'wrapped' and now advertises Juliet's company: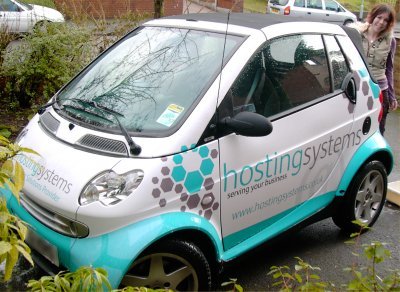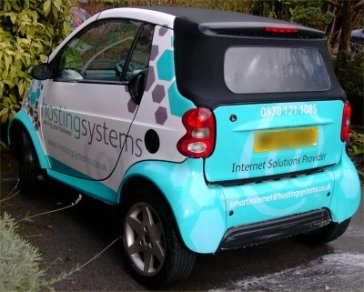 The smart cars first accident on the May (04) bank holiday Monday on the M6 TOLL motorway, caused by a giant pheasant!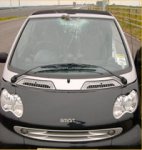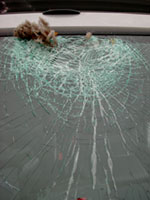 Home